this is my
hair growth story
my story
Hair loss (especially for women) is something very personal and a very lonely experience. I believe that no one can understand that feeling except the ones who have or the ones experiencing it that truly understand it.

I was previously diagnosed with Severe Traction Alopecia, onset Central Centrifugal Cicatricial Alopecia (CCCA) and Hereditary Female Pattern Baldness as a result of years of damage to my hair (roots) and scalp. A couple of Biopsies were conducted by 2 Dermatologist and a Trichologist only to be told that my follicles were completely dead and they will never grow back and with time I will end up losing all my hair.

The sad news did not deter me but actually gave me the determination to face the elephant in the room (Hair Loss). With my background in science and business, I made it my mission to try and understand hair loss, see it in a different perspective and find an 𝗮𝗹𝗹 𝗻𝗮𝘁𝘂𝗿𝗮𝗹 𝘀𝗼𝗹𝘂𝘁𝗶𝗼𝗻 to my problem. In my head, there had to be a solution even though the science that I believed in was saying otherwise. Afterall we are all made and come from nature and that is where the solution to my problem was going to come from. This is how HH Cosmetics was born.

I am happy to say that through vigorous Research, Formulations, Tests, Trials, Patience and Consistency while using my own products I defied all the odds and my hair grew back as seen from the images.
Hilda | Founder H.H Cosmetics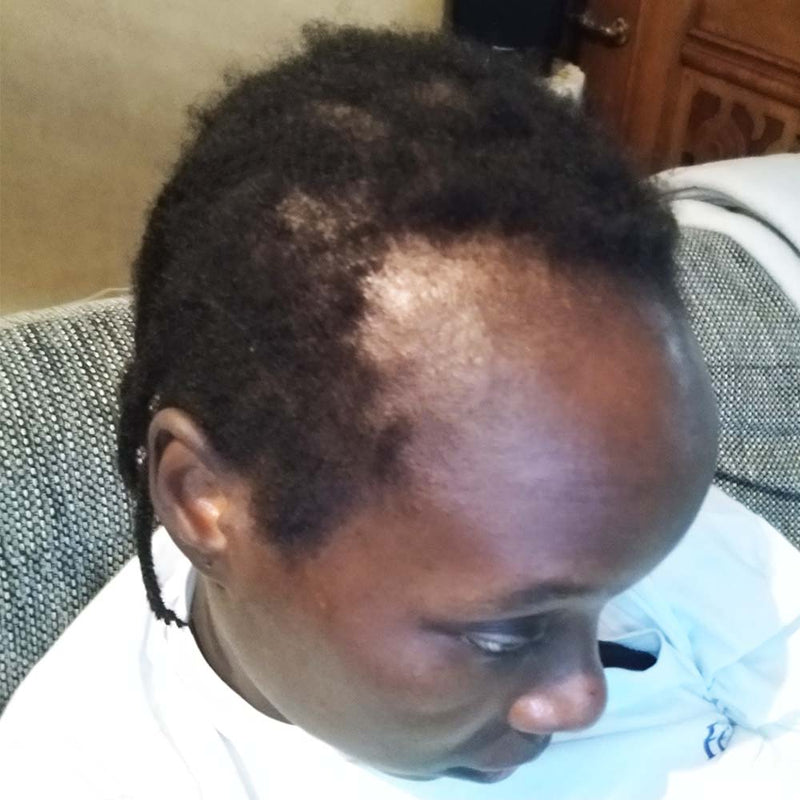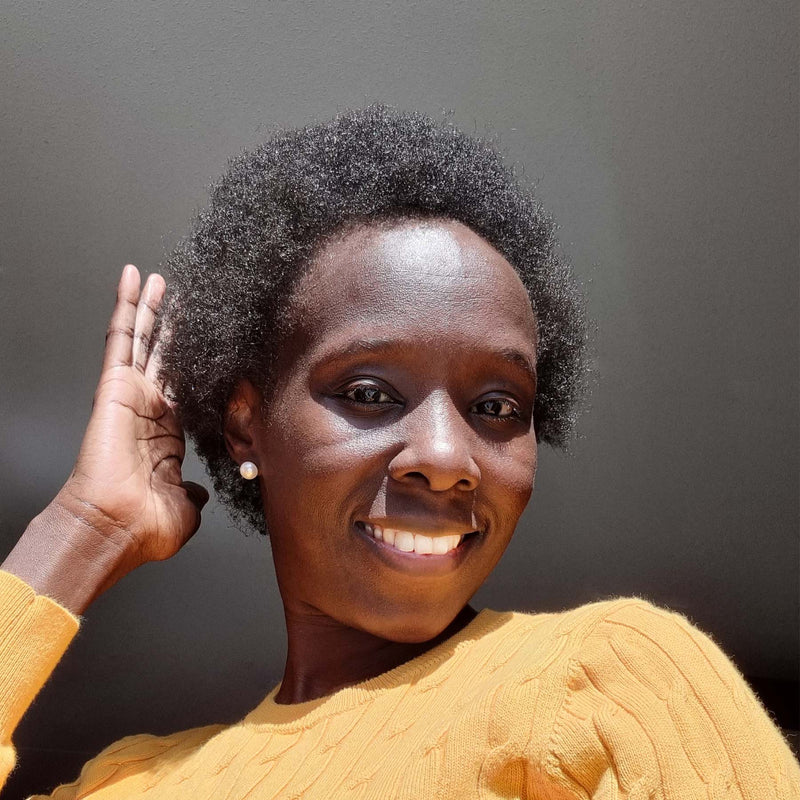 start your journey now
start here
review by
faye in the city
It's not just working for me!
Real testimonials
Trichologists and Dermatologists have told me over the years. That I have no hope of getting new hair growth on my 15 year old bald patch. With little faith I purchased this product and I started using it.
why it works
unique formulation
We research, formulate and manufacture every product from the ground up and every ingredient is sourced by us. We control every aspect of the manufacturing process and can therefore guarantee safe & high quality products. Our unique blend of certified ingredients work together to improve your scalp's health and create an environment for healthy hair to grow.
about us
Let customers speak for us
At first I was a bit hesitant, but after watching other people's testimonials and seeing their results, I figured I'd give it a shot. I lost some hair due to stress, and my edges were almost nonexistent. I tried different things for a while, but nothing seemed to work. A few weeks later, after I started taking the hair growth booster, I noticed my edges starting to grow back out. Which I didn't think would be possible. I did not take any pictures, unfortunately. But this product is amazing to say the least!
Absolutely 💯 % Effective
I have been using the product for a while now and all I can say is wow....I can see visible result and confidence growing back
Promising
I see promise, the bald spots now have some new growth. But looking at giving a proper review after 3months of use.
Thank you HH Cosmetics
The dermatologisch diagnosed me with an autoimmune disease(Lichen Planus). I Was losing my hair all oder my head. I've been using the hair growth bundle and hair Follicle Stimulant for almost 30 days now. My hair no longer break and i can already see a few hairs with smooth surfaces. ady see a few hairs with smooth surfaces.
Fantastic product
I have been using H.H Cosmetics for a while now, love them, my hair looks better, feels better and smells fabulous and the vitamins taste lovely. I love all your products and will be buying more and have been buying more. Thank you.
I absolutely love these Products.
I ordered the vitamins, shampoo, leave in, and gel. I can't swallow pills so this liquid version hair vitamin is exactly what I need. The taste is good. And the ingredients in the vitamins is great for hair growth and hair health. My twists outs are lasting the full week with the leave in/gel combo. I will definitely repurchase.
It works
Love it i can see already different
Really works
I've been using the hair growth vitamins for about 6 months now. My edges are fully grown back, hair is longer and thicker, almost the same as it was in my twenties. The vitamins really works!
In love!
I'm so happy to have found this hair company! These products make my hair feel amazing. I highly recommend trying these products. I really respect the company for not only the quality of the products but the quality of customer service. Thank you
Top service
Eerste bestelling gedaan, en nu een tweede bestelling communicatie gaat heel snel. Ik vergat iets bij mijn bestelling contact opgenomen met HH cosmetics en mijn bestelling kon alsnog aangepast worden. Bestelling was ook keurig netjes en zorgvuldig ingepakt. Echt top service.
HH cosmetics jullie zijn echte toppers geweldig. Tot snel weer.
We love HH cosmetics
The scent of the shampoo is amazing. The leave in , gel , butter are really efficient on my 12y daughter's high ultra dry hair. The curls are defined, hydrated, juicy. We just have to spray water every day to reveal the products. We are seduced !
I really love theses products and they really work.
I love these vitamins. I am 70 years old and have been natural since 2011. My hair has always been below collarbone length however these vitamins have caused my hair growth to speed up. The hair at the base of my scalp is stronger & length is almost at my waist. Instead of thinning hair at my age I have thicker stronger hair.
Love the gel, it leaves my hair so moisturized and the curls hold for days. It has become my new favorite!
No regrets buying these products so in love
Everyone's Favourites
Best Sellers
Other top picks
Hair Care Products